Products
Employees of company Webo have wide experience in development of projects of various kinds. Finally the received experience has been realized in products of the company. Application of products helps us to create highly professional solutions for short time that leads to deprecication and time of development for final customers.
We spend constant improvement of our products with the purpose of satisfaction of new needs of customers. We are always ready to realize various inquiries of clients. All systems are created on the basis of open source software, that provides high reliability and availability to use. If you are interested in one of our products, contact us and we shall discuss variants of use. We are always ready to discussion of various variants - from full purchase before partial use of products.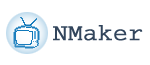 Nmaker - information system for TV and radio companies, intended for automation of preparation process of news releases. The basic function of system is maintenance of document circulation in newsroom. IS allows employees to distributively create news releases on the basis of more simple elements.


Webo CMS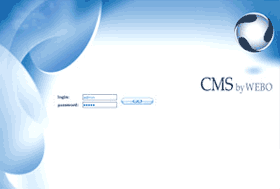 Serves to modulate quickly, conveniently and qualitatively, designed to create and maintain Web-resources.
«Webo CMS» – universal system, meant for convenient, quick and qualitative modulation, design and maintenance of Web-resources.



Development