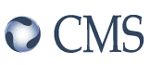 Serves to modulate quickly, conveniently and qualitatively, designed to create and maintain Web-resources.
«Webo CMS» – universal system, meant for convenient, quick and qualitative modulation, design and maintenance of Web-resources.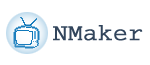 Nmaker - information system for TV and radio companies, intended for automation of preparation process of news releases. The basic function of system is maintenance of document circulation in newsroom. IS allows employees to distributively create news releases on the basis of more simple elements.